THERMOCON | Cold Chain Packaging
Passive solutions for temperature sensitive products
THERMOCON | Cold Chain Packaging
Passive solutions for temperature sensitive products
Meet us at the transport logistic 2023 in Munich
Learn more about us and our innovative thermal packaging solutions.
Book an appointment with our cold chain experts. We look forward to meeting you in person.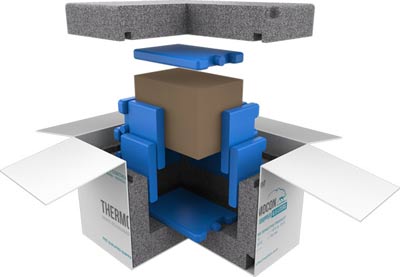 Complete passive thermal systems already tested in the climate chamber.
For different temperature ranges & durations: Gel packs, Foam Bricks, PCM packs and others.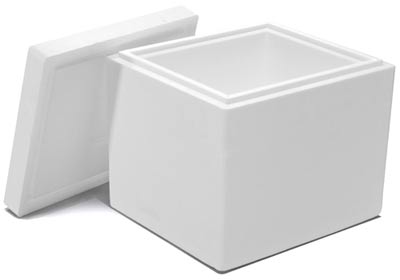 Around 100 thermo boxes in various sizes made from sustainable Biomass Balance EPS.
Development & qualification of individual thermal packaging.
Selected THERMOCON systems use identical cooling element types and sizes. These can be used in small thermo boxes as well as in the Pallet Transporter.
If the product space is not sufficient, selected THERMOCON systems can be easily and quickly extended with the help of one or more stacking frames.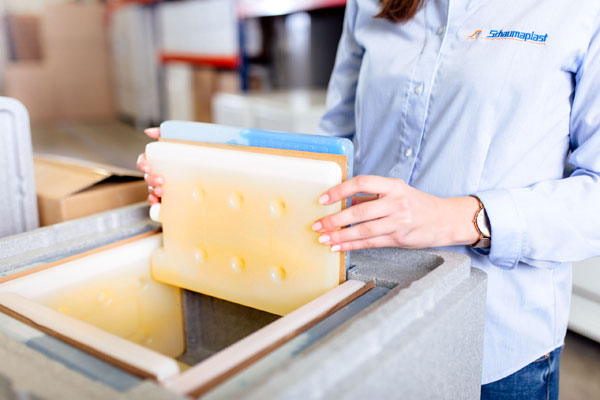 Same equipment. All year round.
With "universal" solutions, the same cooling packs with the same preconditioning are used for both summer and winter temperatures.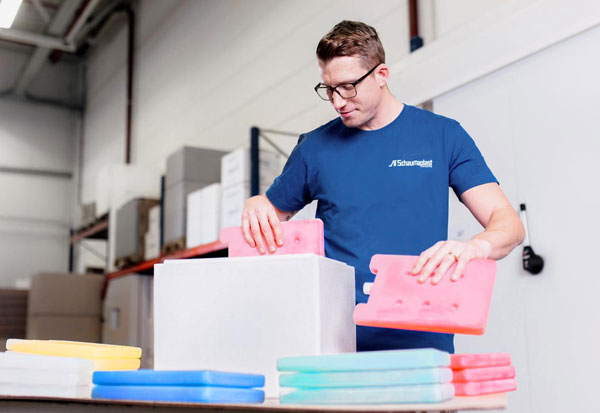 1 box. 3 temperature ranges.
With selected solutions of the THERMOCON series, the same thermal box be used for several temperature ranges only by changing the cooling packs. This reduces purchasing and storage costs.
Dry ice. Safe alternatives.
Dry ice is increasingly classified as a hazardous good. THERMOCON offers frozen elements as a safe alternative in the temperature range from -15°C to -25°C. Customers can choose between gel packs, foam bricks and PCM packs.
About 75% less CO₂ emissions with biomass boxes. All THERMOCON Styrofoam® (EPS) and Neopor® thermo boxes are optionally available in Biomass Balance Styrofoam.
For our customers. Two strong brands.
The Schaumaplast Group has been producing moulded parts, cut-to-size parts and packaging made of EPS (Styrofoam® | airpop®), EPP, E-TPU and other particle foams for over 50 years. THERMOCON customers benefit from individually manufactured boxes and moulded parts, which the company can develop and produce itself.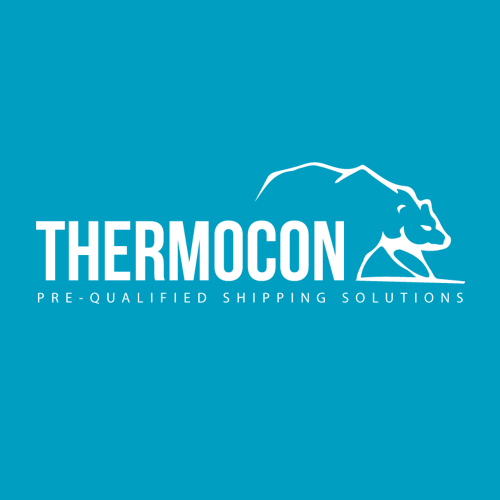 THERMOCON, as brand and own business division of the Schaumaplast Group, deals solely with the development and production of reliable passive thermal packaging. Even cooling elements are produced by THERMOCON itself – so individual requirements can be realized together with the customer.